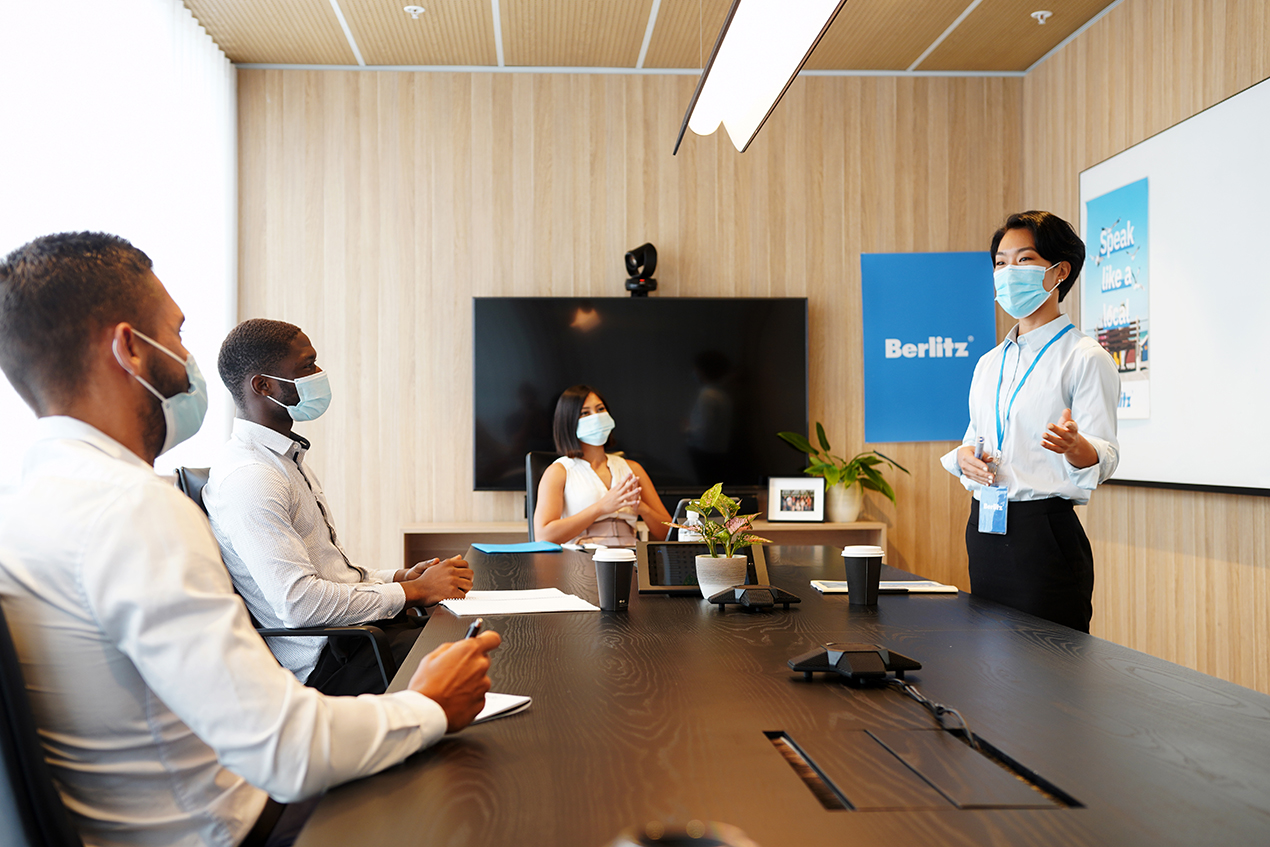 Organizational communication skills are becoming increasingly important in a global era where cultural elements are increasingly diverse.
Berlitz breaks down cultural boundaries. To build a more efficient work environment, we provide corporate cross-cultural education solutions.
The Berlitz cross-cultural education solution enables all members of the organization to make the most of cultural differences and similarities. Effective communication can help you reach your organization's goals successfully.
| Company-specific seminars and workshop programs |
Cultural Orientations Indicator
The Cultural Orientations Indicator® (COI) is an online assessment tool that positions an individual's cultural profile in a professional context. COI helps you overcome cultural differences and helps you better collaborate with members of a variety of organizations around the world. The COI profile covers three perspectives.
• Interaction Method - how to communicate and interact with other people
• Mindset - how to process information
• Self-Consciousness - how to view identity and motivation
Results are immediately available in an objective and clear report format, including the following according to each perspective:
• A general view of cultural difficulties and how to overcome them
• Example scenarios based on actual interactions as members of the organization
• Comparison of individual and country-specific results to identify cultural differences and similarities
• Internal option to compare the results of your organization with individual results
• Recommendations for training programs and activities and resources reflecting personal cultural preferences
COI reports can help you drive more robust business and successful plans. It is a valuable tool to help companies bridge cultural gaps.
COI is available in more than 10 languages and is used by over 20,000 individuals. The COI profile can be compared with the profiles of other team members and 55 countries.
Cultural Orientations Indicator® is a registered trademark of Berlitz Training Management Corporation (TMC).
The Cultural Navigator
The Berlitz Cultural Navigator is an online tool that provides comprehensive cultural and business information so that companies can gain a competitive edge.
Business insights can increase work efficiency, improve teamwork, and increase employee satisfaction.
• Cultural Understanding: This is the cultural competency you can expect from the Cultural Navigator.
1. You will be able to better understand the impact of cultural preferences on the workplace.
2. You will be able to find strategies to tackle potential cultural difficulties.
3. You will be able to collaborate more effectively across cultures with colleagues and clients.
4. You will be able to interact more efficiently with a wide range of organizations and experience a group of subject matter experts.
5. You will be able to exchange detailed content according to your cultural preferences.
• Collaboration and Comparison: The Cultural Navigator allows for more open communication and inclusion in the workplace. You can compare results through peer evaluation and national standard evaluations, as well as the ability of members to collaborate.
• Effective strategy: All data collected by the Cultural Navigator becomes a solution to the cultural challenges that arise in the workplace. This data will enable you to formulate an appropriate action plan.
Berlitz Cultural Consulting and Education Service
The Berlitz customized cultural education program provides solutions for your organization's specific business objectives and objectives.
This solution consists of online training, face-to-face training, cultural consulting, and cultural evaluation, and provides the necessary resources to achieve the organization's goals.
Berlitz Business Communication Solution
Berlitz Business Communication Solutions (BBCS) helps organizations succeed through effective business communication training as they expand their business across borders.
In this program, after an initial assessment to measure business communication preferences and biases, a team of experts establishes a personal learning path to increase cultural awareness and confidence, and then aims to improve interactions with other organizations.
The program includes:
• An organizational assessment to evaluate current practices
• A business communication workshop to freely explore existing preferences and biases
• Practice for setting communication expectations and goals
• Business communication training to prepare you for becoming an effective global leader
Please complete the form below to receive more information. We will respond promptly.