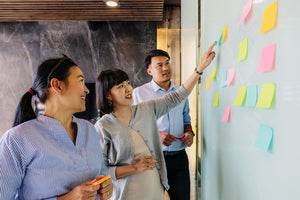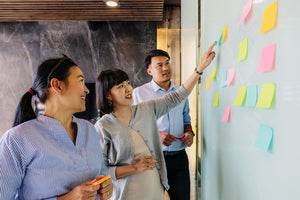 Improvement starts with understanding.
Berlitz aims to give learners opportunities to communicate and maximize their global experience. We believe in the power of language and cultural understanding to advance human progress.
The world's largest language education brand
Berlitz is the world's largest language education institution with a history and tradition of over 140 years.
We have provided effective and high-quality language education from individuals to corporate customers, and have recently expanded our scope to various cultural and business training solutions so that millions of customers around the world can communicate smoothly in a global environment and successfully achieve their goals. We are reborn as a global educational institution that provides help.
Korea's first foreign educational institution
Berlitz Korea was selected as the first "foreign investment foreign language education institution" by the Ministry of Education in 1995 and has been leading premium language education in Korea.
In the meantime, more than tens of millions of students have been produced through Berlitz, and many of them include many world-famous celebrities in various fields such as politics, economy, sports, and entertainment.
Berlitz, which has already established itself as a byword for foreign language education, continues to grow as a global education solution company by expanding its scope to business conversation, cross culture consulting in each country, and global leadership.
One-stop-shop for You
With 140 years of tradition, Berlitz is the world's largest educational company that provides various language training and intercultural services at 560 centers in 75 countries around the world.
Berlitz conducts more than 50 different foreign language education, and provides optimal education programs tailored to customer needs such as cultural consulting, business, and leadership along with language education on various platforms (face-to-face, virtual, online, mobile, study abroad) and in all possible formats. provided through.
Endless Efforts for Innovation
Berlitz continues to innovate in global communication education by developing a range of programs that help businesses and individuals overcome cultural differences, promote diversity, and achieve maximum performance.
In addition, as the first education company to provide multiple-platform delivery solutions, we provide foreign language and cultural consulting necessary in a global society, and provide unparalleled education and services compared to other competitors.
Helping the world communicate
Having helped the world communicate through leadership and innovation in language and cultural services for more than 140 years, Berlitz strives for a world where there are no barriers to communication.
Our educational solutions are designed to overcome the boundaries of global communication such as time, place and cultural differences. Berlitz will continue to provide the best service so that you can learn communication skills in different cultures and have the perspective and ability to achieve success in a global environment.
Berlitz History
1878 Established Berlitz Language Institute, birth of Berlitz Method®
1964 Developed Berlitz Total Immersion
1966 Established Asia's first language school in Tokyo
1970 Development of multimedia textbooks for global common standard program
1982 Berlitz Kids program development
1994 Launched Berlitz Culture Consulting and strengthened global leadership program
1995 Established Berlitz Korea Co., Ltd., the first foreign educational institution selected by the Ministry of Education of the Republic of Korea
1997 Birth of Berlitz Cycle
2002 Launched Berlitz English, an integrated English teaching program
2003 Launch of Berlitz Virtual Classroom, an online video English program
2008 Training Management Corporation(TMC) 인수
2011 Acquisition of Telelangue, the largest online language brand in Europe
Please leave your learning inquiry.
Our Program Adviser will respond quickly!