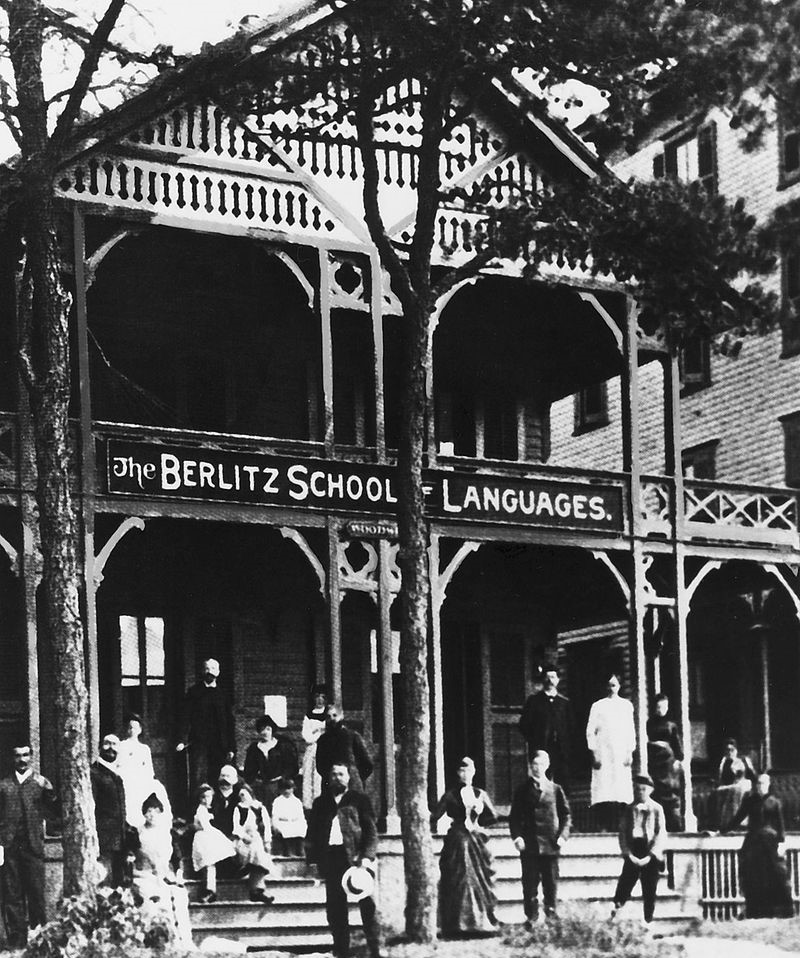 Progress starts with understanding.
We take the experience we've gained over the last 140+ years to give you the language skills, cultural understanding and confidence to open up a world full of new opportunities and enriching experiences - and help you, your business and the world make the connections that open the world to possibilities. We believe in the power of language and cultural understanding to drive human progress.

[Building confident communicators since 1878]
Berlitz is the world's premier provider of language training and intercultural services, with a footprint in more than 70 countries. For about 140 years, our drive for innovation has led us to build a comprehensive portfolio enabling our clients to communicate with confidence and be successful in a global environment.
⠀
[Korea's first-ever foreign invested institute]
In Korea, Berlitz started its operations in 1995 as the first-ever foreign invested institute selected by the Korean Ministry of Education.
Since then, Berlitz has led the premium language instruction market and has expanded its product portfolio to include solutions such as intercultural and management competencies, global business communication and leadership skills training.
[One-stop-shop for You]
With a tradition of over 140 years, Berlitz is currently the world's largest educational company providing a variety of language training and intercultural services at 560 centers in 75 countries around the world.
In addition to offering learning tailored to customer needs in more than 50 languages, Berlitz provides additional programs such as cultural consulting, business, and leadership.
⠀
[A never-ending drive for innovation]
We continue to revolutionize global communication training by developing programs that help companies and individuals overcome cultural differences, manage diversity and leverage similarities for maximum performance. Berlitz was also the first education company to provide multiple-platform delivery solutions, and its offer is still today unmatched by any other competitor.
⠀
[Helping the world communicate]
For over 140 years, Berlitz has contributed to enabling the world to communicate through leadership and innovation in language and cultural services, and strives for a world without barriers to communication.
Our educational solutions enable learners to overcome obstacles to successful global communication such as time, place and cultural differences. In the future, Berlitz will continue to help learners communicate effectively in different cultural contexts and and gain the necessary insights and language skills to achieve their goals in a global environment.
⠀

Berlitz History
-1878 Berlitz Method® is born
-1964 Berlitz Total Immersion is introduced
-1966 Berlitz opens first location in Asia
-1970 Berlitz creates multimed
- 1982 Berlitz Kids is offered
-1994 Berlits Culture Consulting is launched
-1995 Berlitz Korea established as the first-ever foreign invested institute selected by the Korean Ministry of Education
-1997 Berlitz implements the learning cycle
-2002 Berlitz English is unveiled
-2003 Berlitz Vertual Classroom is live online
-2008 Training Management Corporation (TMC) 6.0 is introduced
-2011 Berlitz acquires Telelangue, Europe's largest online language brand
Please complete the form below to receive more information. We will respond promptly.